When Nathan and I had to postpone our wedding because of COVID we were both devastated. Our lives had been turned upside down in what seemed like an instant.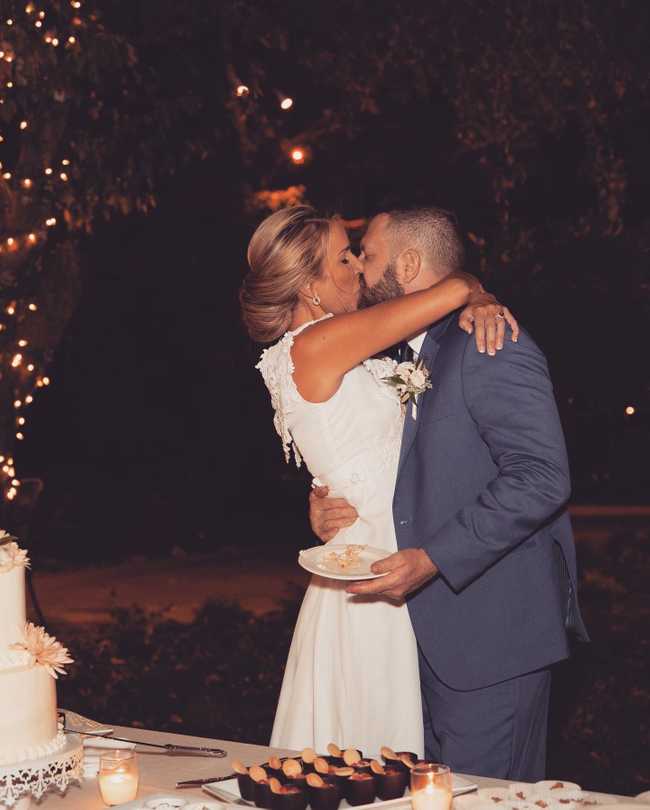 As an ICU nurse, Nathan found himself thrown on the front lines of the pandemic, working 12-hour shifts around the clock, desperately and tirelessly trying to save the lives of people who were so helplessly consumed by a virus none of us could have ever imagined. I have never been so proud and so in awe of a human being as I was of my fiancé, Nathan, during those moments, and the incredible and selfless work him and all healthcare workers endured.
When we moved our wedding to October 2021, I knew I wanted to give Nathan something truly incredible and meaningful for a honeymoon. We both share a love for world travel and unique adventures and as a public relations and media professional (I spent more than a decade working as an on-air TV news reporter), I was well knowledgeable of the toll COVID took on our global economy and the scale.
People still ask me, "how did you choose Sri Lanka?". There probably isn't one truly correct answer besides fate and the powers you believe in always looking after you.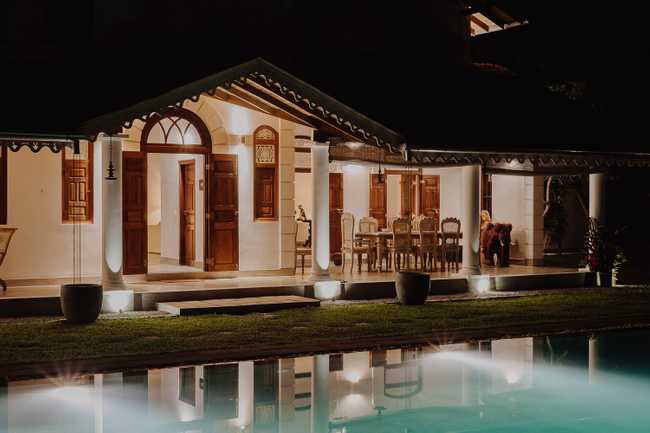 I had heard rumblings of the hidden gem, peacefulness and tranquility of Sri Lanka. I knew in my heart it was the place for my husband and I to begin our lives as a married couple and start a new, hopeful, brighter, chapter after everything the entire world, had been through.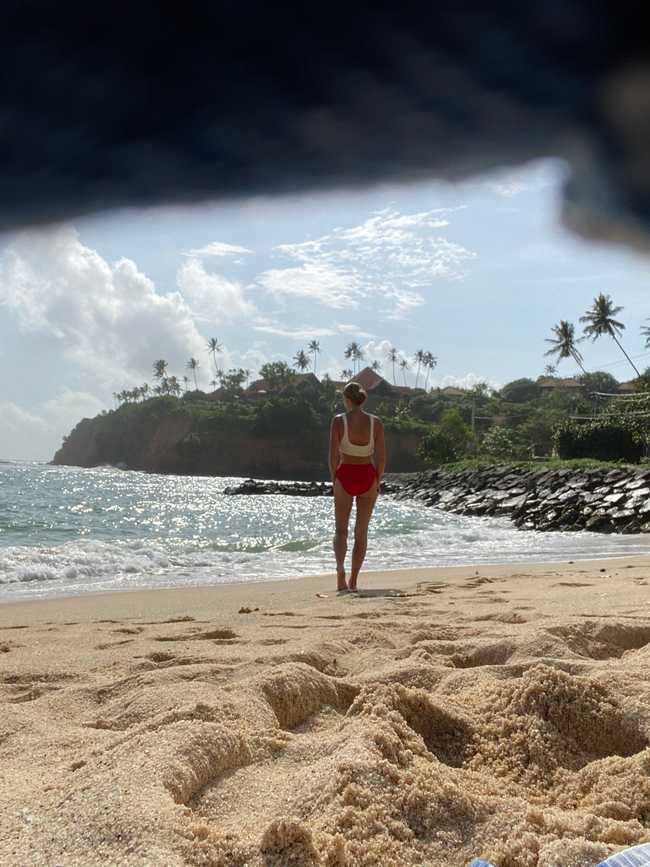 Kalukanda House was our home oasis from home. The moment I saw the house online and read it's story, I knew we had to stay there during our visit. Dee immediately felt like the big sister I never had, and I was so touched by her personal communication and words.
Upon pulling up to the gates and seeing the home in reality, Nathan and I were truly blown away. We have never seen anything with such grandeur, sophistication, and an utterly warmest of soul.
We started our day with a tranquil morning swim in the beautiful pool, soaked in each incredible meal by the extremely accomplished chef, and lavished in the truly incredible perfection of the beach, the phenomenal architecture of the home, and the pristine sunsets in the veranda with our gin and tonics playing our favorite card game.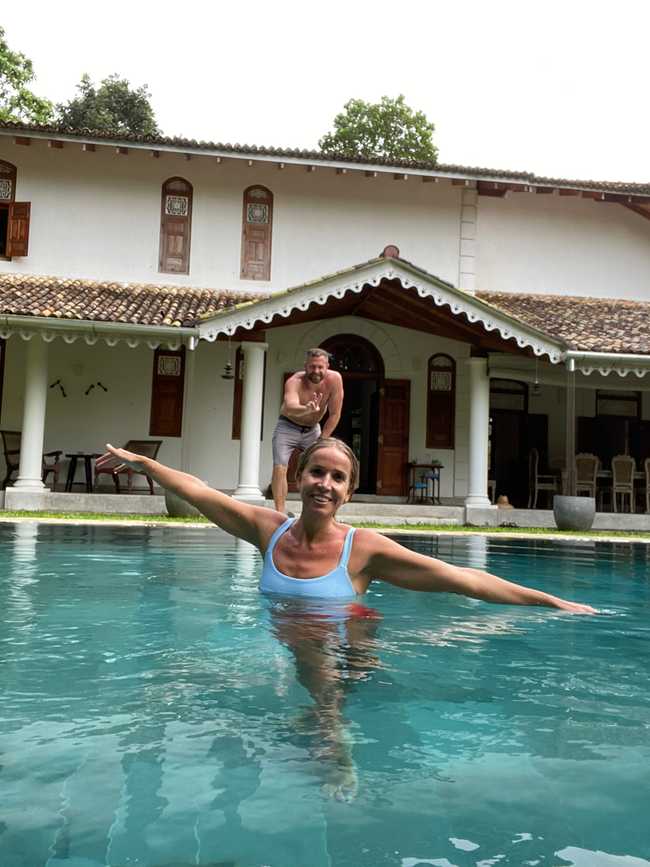 One lazy afternoon, the two of us were contemplating a seductive nap in the living room when we saw the book on the history of Kalukanda House. We were immediately touched to our core upon reading the vision and history of Dee and her beautiful family. It was, and will always be, one of the most incredible honors of our lives to stay at Kalukanda House and visit Sri Lanka. Nathan and I made an immediate promise to come back for one of our last honeymoons as old husband and wife.
We love you Kalukanda House xoxo,
Rebecca & Nathan
California, USA. October 2021

Rebecca and Nathan were our guests in October 2021, travelling from California to Sri Lanka to enjoy our hospitality and start their married life together. All words and photos kindly provided by Rebecca and Nathan.