Sara Alke is a Psychologist and self-taught jewellery artist from Sri Lanka who works mainly with semi-precious metals and recycled materials. She first showcased her jewellery on the ARTWALK catwalk in collaboration with the Colombo Design Market in 2015. The event showcased daring home grown talent, celebrating freedom of expression with no set boundaries. The show was built around the concept #Loveyourselfie and Sara exhibited her stunning jewellery made from recycled materials with the title "Chain Reaction". In 2016 she placed 3rd at The International Art and Design Competition conducted by Academia Riaci in Italy.
Sara has worked with Emerge Global as a design mentor at their incubation center, training young women in designing and manufacturing jewelry. She also mentored for the Shilpa Saviya Design mentoring program in 2017 where her mentees, two local artisans, were able to create products using recycled waste and hand-painted unique jewelry. Sara's latest collections are presented for sale at the prestigous PR Concept Store in Colombo.
Sara's uses her work in jewellery and combines it with her Psychology training to run art therapy and design workshops for children and adults. In 2018, she walked nearly 1400Km as part of the 'Footsteps to Freedom II' walk to raise awareness on mental health matters and suicide prevention ~ she was the only female and Tamil speaking walker.
She is really a remarkable woman.
Instagram : @alke_19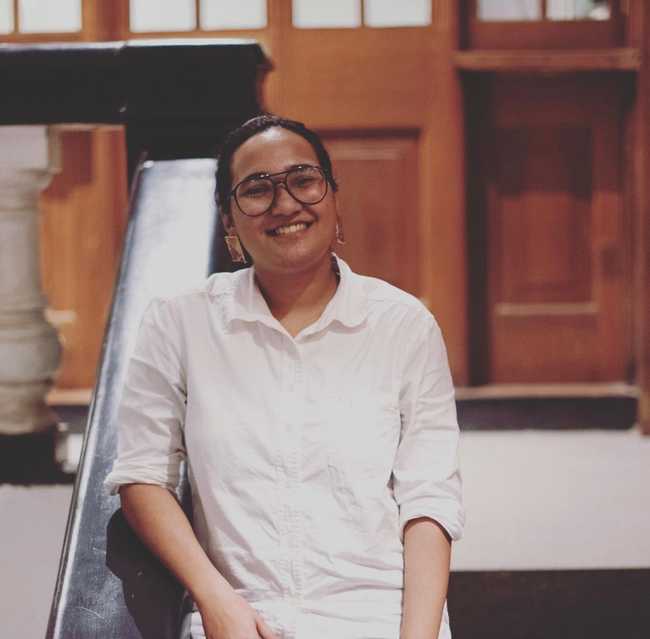 1. Please share a bit about your career path?
I started making jewellery at the age of 13. It was a hobby at the beginning, something I liked to learn by myself when I wanted to de-stress. In 2014 ALKE was founded as a handmade jewellery label, and in 2020 we relaunched as a sustainable jewellery label that creates wearable art.
2. What inspired you to become a jewellery designer?

When I first made a necklace for a school project I fell in love with the process. I loved how seemingly unrelated items could be put together and turned into pieces of jewellery that then someone treasured.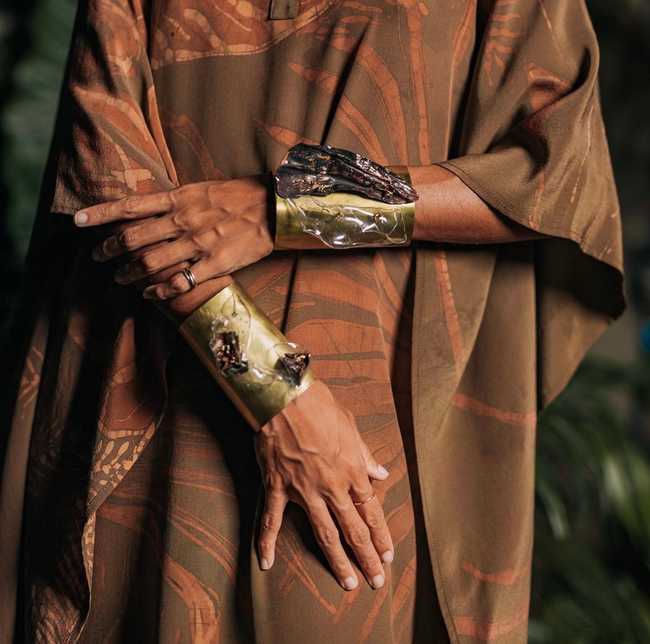 3. Tell us about your career highlight to date?
Being selected as a finalist at the International Art and Design Competition in 2018, I believe is what shifted my perspective on using alternative materials.
4. Any funny or silly moments you have experienced?

I think the funniest moment would be the day I brought home two garbage bags full of empty water bottles to make my first piece of jewellery out of PET bottles, my whole family thought I had lost it.
5. What inequalities do you see in your work?
What I see mostly is the need for more empowerment the craftsmen/women receive in terms of design education, capacity building, and skill-based knowledge.
6. Tell us about your sustainability project and why you set it up?

When ALKE was relaunched we wanted to ensure our designs were sustainably made using waste material showcasing that jewellery should not cost the Earth. To date, we have made sure that we recycle 80% of our waste, use eco-friendly packaging, and utilize 60-70% less energy and water than a traditional jewellery workshop. We also give our customers an option to recycle, re-design and repair the pieces they purchase from us.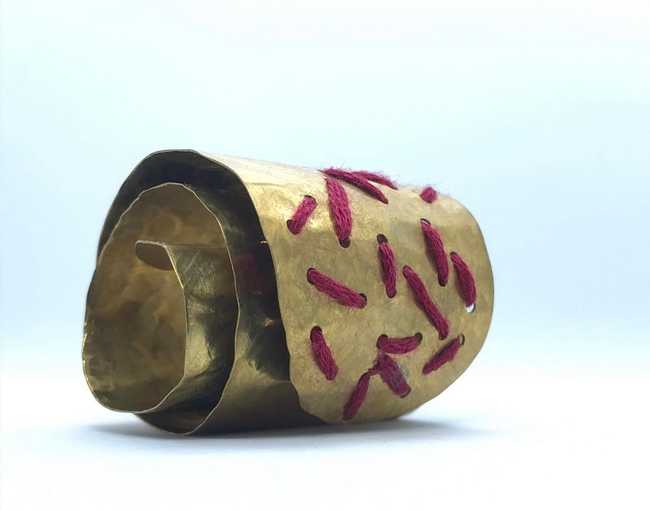 7. What is your passion within your field and what motivates you?
What motivates me is the process of creating something out of nothing, getting from concept to the finish line is what drives me the most.
8. How can we create change and see more DEI in the world?

I believe that we need to provide more opportunities and platforms to diverse people if we want representation and to hear their voices, and as the saying goes "nothing for us without us" should be something we all practice. More than anything else it's my personal opinion that people achieve more and perform so much better if they are empowered.
9. Why do you think there is a shortage of female Sri Lankan women on public platforms?
I think it's because not many of them are given that opportunity.
10. What advice would you give to youngsters who want to follow in your footsteps?
Believe in yourself, practice more, and buy the best tools you can afford!
11. How do you want to use your voice to create change?
By inspiring or changing one person at a time.
12. Which female Sri Lankan inspires you?
If I have to choose one it would be Sadnra Wanduragala, the founder of Selyn Sri Lanka.