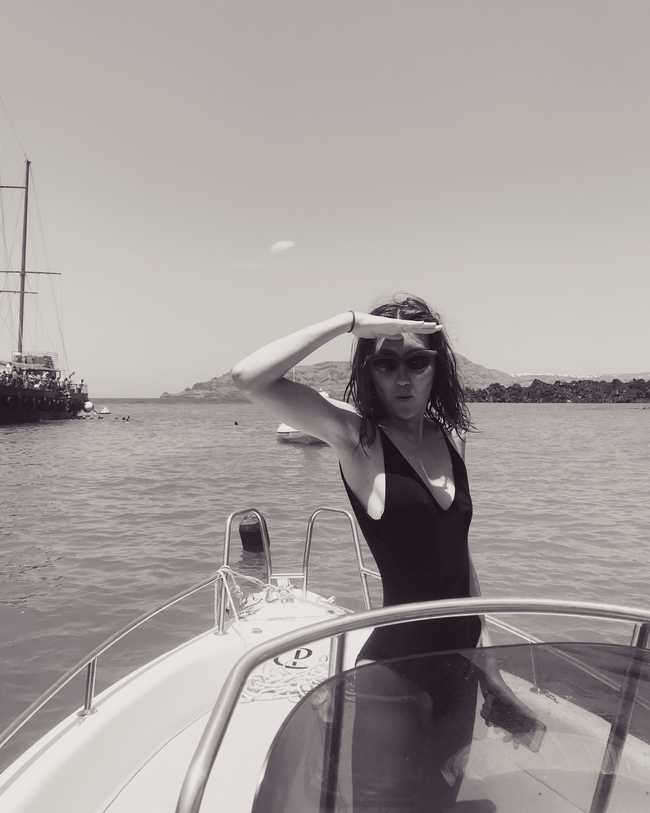 In 2019 Kalukanda House was a location for cult beauty publication Marie Claire and their annual beauty photoshoot. The printed edition was an enormously popular magazine with global appeal for women that covered a wide range of topics, some sharp commentary and very stylish, trend setting imagery. When we received a call from Marie Clarie asking if we could be used as a location we jumped at the chance.
Inspiration, collaboration, ideas sharing and team work. These are the ingredients needed to create something beautiful and worthwhile, and when a group of people get together with a shared vision the results are always spectacular. The path to creativity is not always straightforward and sometimes an inner whisper can lead us to make life changing decisions that propel us into a different life to that which we planned. This article showcases just such a story and shows what can be possible if we follow our inner voice.
Sarah Barnes is on the Maria Claire team and loves to travel and explore new cultures; her instagram is an inspiring slice of her life through her lens and she has written about the photoshoot in Sri Lanka. Here she shares a little bit of life on the road with her Marie Claire family and how Kalukanda House inspired the photoshoot.
Since the photoshoot Marie Claire has moved to a fully digital format and now the pandemic has stalled things further. The photos have not yet been published and so we can't share them just yet due to copyright issues (and spoiling the surprise) but, keep your eyes peeled, we will let you know when they can be viewed.
About Sarah Barnes

After attending military school I craved a creative outlook, with fashion and beauty always being a huge draw. With a degree in Fashion Journalism I was introduced into the world of beauty after publishing my own magazine.
My love for production came after moving to Vancouver, working on the sets for Toyota commercials as a production assistant. Years later, I am now at Marie Claire combining both my love for writing and production. With each day being different I mix between writing beauty content, reporting backstage at Fashion Week on the latest beauty trends and working on Marie Claire's various beauty awards and video content.
My job also allows me to travel around the world for Marie Claire's beauty trips. Working on photoshoot production and assisting with booking the best models and photographers, together we have shot at sunset in the Lanzarote desert, on speedboats in Mauritius and along the wild beaches of Sri Lanka.
Marie Claire UK at Kalukanda House
Marie Claire has always had a strong beauty presence, represented by beautiful editorial imagery that skilfully captures the latest makeup trends, combined with personality and soulful moments. Last year at Marie Claire we embarked upon our annual beauty trip, a ten day photoshoot pilgrimage where we shot beauty stories as content for the coming months. 2019 saw us head to Sri Lanka, the green gem known for its wild coastline and golden sands.
On these trips the team becomes a little family, a travelling circus of clicking cameras, heavy trailers of equipment, (that are pushed along sandy costal tracks) exploding suitcases of swimsuits and clothing, beautiful models and trays of colourful makeup. Each day our barefoot crew carry around crates of rattling water bottles, brown paper bags filled with sweet coconut chips, tubs of sandy suncream and dusty speakers, that fill the air with music to keep spirits high and fatigue at bay.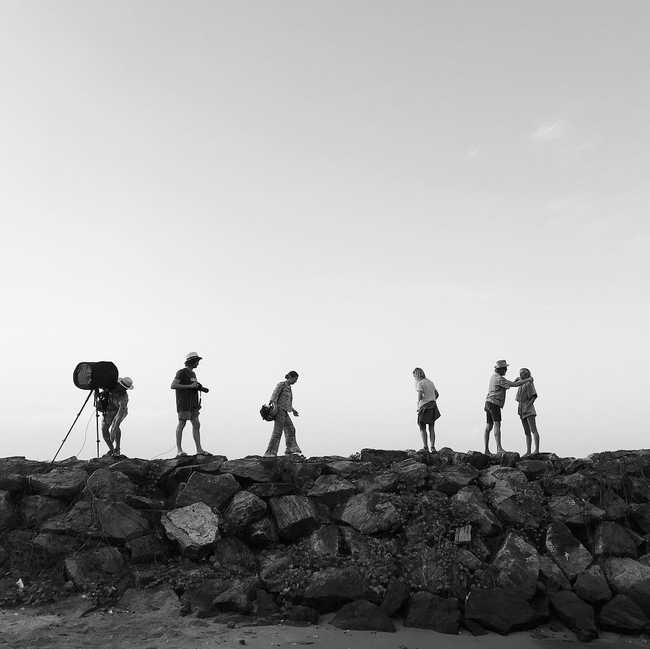 From spot to spot, each time we set up a colourful camp. Our makeup artist would paint the models faces with beautiful lipsticks and liners, our hair stylist tousled their hair, before each model ran up and down the sand, our photographer freezing each moment into a picture. When shooting we were constantly surrounded by crashing waves, interested locals, wild dogs lazing on the beach, zipping tuk tuks, and the jungle that we used as a textured background. All of us using any spare moment to jump into the ocean for a cold salty cool off. Each shoot day triumphantly ended amongst the palm trees, sipping on cold beers as the sun went down.We spent the nights around long tables, hungrily scooping up fragrant curries whilst sharing stories as our Director planned the mood boards for the next days shoot. Envisioning how we could use the rusty sand, leafy palms and blue waters against the models freckled skin, to epitomise summer in a single frame.
Six days in and we were all sun drenched, aching and sleep deprived. Long hours of shooting on wild cliffs and secretive tea plantations, were ruled by the sun rising and setting that we followed in order for our photographer to get the perfectly lit shot. After a change of pace, the crew wanted to shoot for a day in a traditional colonial style villa and after hunting around the area, we came across Kalukanda House nestled in the surfy region of Weligama.
Fast forward to day eight and with our energy levels depleting, the crew walked up the long sandy road to Kalukanda House, our entourage of essentials in tow. On the other side of the walled garden we all exhaled, just for a relaxing second, as we took in the little oasis before us. Kalukanda House oozes character, from the carved wooden furniture made by local craftsman, to warm flagstone floors, soft netted beds and stylish woven tapestries that adorn the walls. Outside the azure coloured pool is surrounded by Bodhi trees and earthy tiles that are heated by the sun. The whole place has a welcoming old charm and graceful warmth that echoed the narrative behind the days shoot in abundance.
We shot in nearly every room of the house, using each space to enhance each beauty shot. Soft music constantly wafting through the villa as the crew gathered in a creative bubble, bouncing the afternoon sun off the models face so that the flushed colours of the house were also captured. We transformed one of the bedrooms into a dressing room, strewing ditsy floral swimsuits and layers of soft light linen over the bed frames. While littering the bathroom tops with creamy blushers, bronzy shadows and tubes of rouge coloured lip stains.
Within the villas walls, the villa manager made us feel comfortable and welcome. Radiating that Sri Lankan hospitality by kindly serving up fresh tropical juices, cups of rich coffee and plates of spicy biscuits, that we all sipped and crunched on in-between shots. As the day drew on we were back 'on set' using Kalukanda House as a beautiful backdrop, the model posed barefoot in the grass. Each member of the crew played their part, from draping extra clothing and jewellery over themselves as a walking wardrobe to playing with intricate camera lenses, patting on colour to intensify the models cheeks and refreshing the hair with scented sprays. Not before all falling into the pool after the final camera click.
What we captured was beautiful and inspired by our surroundings. Kalukanda House certainly has its own unique atmosphere. Offering an elegant leafy sanctuary to immerse and be creative in, whether it be for a photoshoot or just as a holiday, Kalukanda House is indeed, very special. A prime reason why slow experiential travel is the way forward, to leave you if nothing but inspired.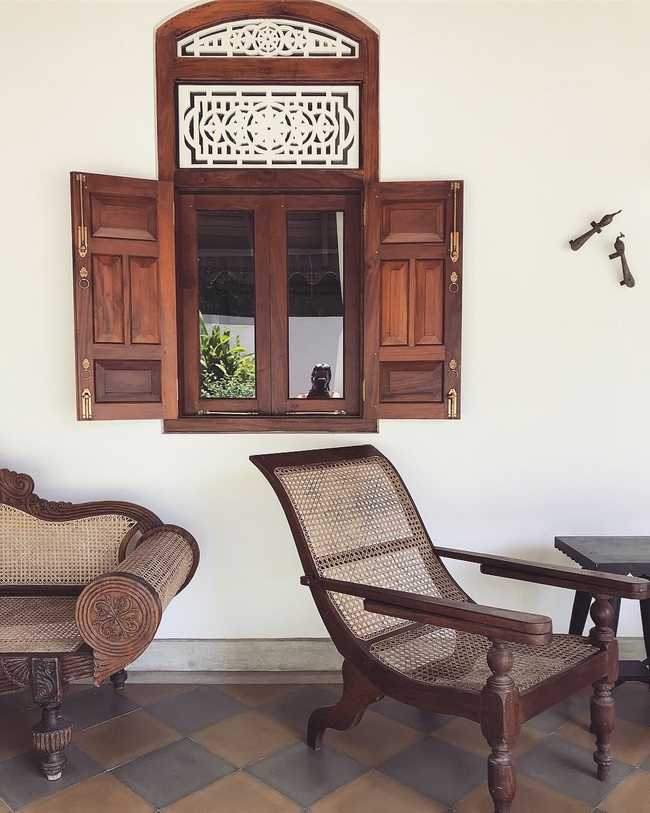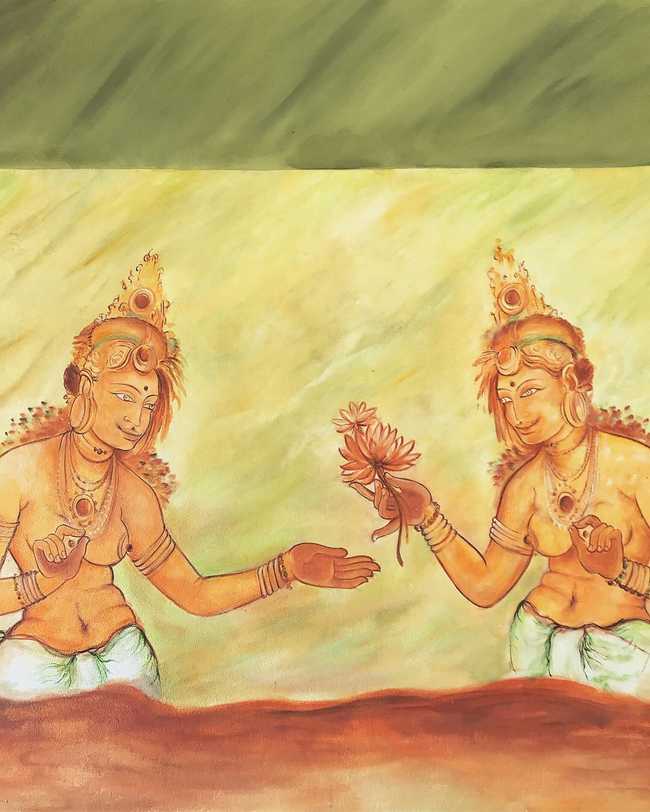 Links to Marie Claire and life behind the scenes with Sarah Barnes