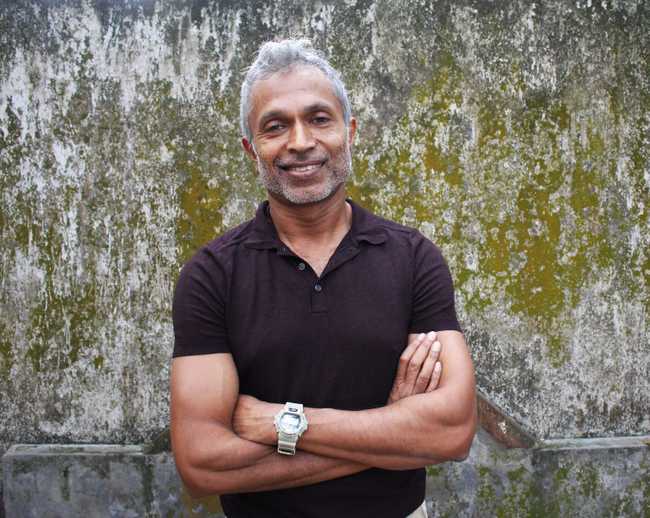 Sri Lanka not in the Guide books
Lockdown love from us at Kalukanda House.

Next in our series of collaborations with incredibly talented people who we love, we are very proud to introduce Sri Lankan satirist and author Ashok Ferry who is reading an excerpt from his book ' Serendipity' for Kalukanda House.


It's a little armchair travel, courtesy of one of Sri Lanka's best loved celebrities in his own dulcet tones from his home in Sri Lanka where he too is locked down.


Ashok studied maths at Oxford - something any Sri Lankan parent would fall over themselves to tell their friends and family. His own humble bio of himself says "failed builder, indifferent mathematician, barman, unpaid film extra, personal trainer to the rich and infamous"


We offer a different lens on the Art of Travel and how to feel a place through home grown literature.
The Art of Travel
Alain de Botton wrote in his book 'The Art of Travel' that there is nothing worse than a guide book, because the person writing it has already done all the exploring and tells us what to do and not to do, and what to think and not to think.
He has a point.
Why not travel to a distant land as if nobody had ever been there before, with fresh eyes and an open mind and discover it for ourselves, following our own noses and interests?
Flaubert, painter and poet of the 1880's was obsessed with Egypt in his youth and dreamed of travelling there to discover it for himself. He was sick of the French bourgeoisie society of the day who disparagingly discussed the rest of the world, in a way he found limiting.
On his return to France from Egypt, he published a book called 'Dictionary of Received Ideas' poking fun at the society of the day that he so despised and their views. I particularly enjoyed these entries..
OLD PEOPLE - When discussing a flood, a thunderstorm etc. they cannot remember ever having seen a worse one
JOHN BULL - When you don't know an Englishman's name, call him John Bull
BEARD - sign of strength. Too much beard causes baldness. Helps to protect ties
SEX - Word to avoid. Say "intimacy occurred..."
Sri Lanka is a tiny island, conquered by various European nations over the centuries, traded between each other in deals until she eventually became independant. Even now, she is of interest to various 'super powers' and is known for her gentle people, smiling welcomes and deeply spiritual ambience.
I would like to show you another side that sits next to all the above. A country that has her own identity alongside the colonial influences, and her own societal strengths, weaknesses and humanity. A country with a big twinkle in her eye, funny and sharp - a Sri Lanka you don't see in the guidebooks and won't see unless you travel with fresh eyes.
The trouble with following a guide book is that is we look for the things that other people see, and this takes away the wonder of travel and becomes a box ticking exercise. How do you "feel" a place?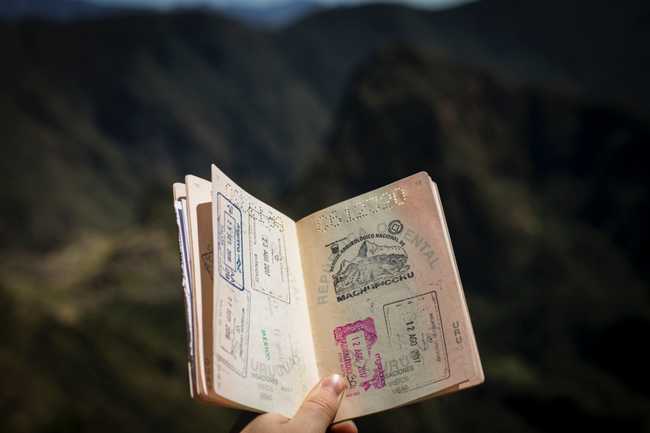 Sri Lanka through a different lens
I asked Sri Lankan author Ashok Ferrey to read for us from one of his books. He is a writer well known for his wit and social comedy, and here he reads an excerpt from his book, 'Serendipity' for us.
I met Ashok last year at the Galle Literary Festival, the night before he was due to interview Rachel Johnson (Boris's sister). The session was controversially called "Friends and Foes" - this was back when Brexit was still the most talked about subject in Europe. He conspiratorially said "ask the difficult question" to me as he headed off to prepare for the next day.
Rachel Johnson held her ground and would not be drawn on Brexit insisting on talking about her new book, and we held our breath and waited for the tumble weed moment. Ashok was a gentleman and let her off rather lightly.
Ashok Ferrey is the author of five books, all of them nominated for either Sri Lanka's Gratiaen Prize or its State Literary Award. His last, The Ceaseless Chatter of Demons, was also long listed for the DSC Prize. By day he is a personal trainer.
The Reading
Ashok's book Serendipity gives us an insight into Sri Lankan society through a different lens. It is about a young female barrister living in London in the 80's, half Tamil and half Sinhalese, and newly responsible for her family's share of an inheritance in Sri Lanka. She heads back via a number of different characters in London and Sri Lanka, has a few sexual encounters along the way and is determined to be independant and achieve her ambitions even if it means flouting her family's wishes.
It seems like a run of the mill occurrence, but when you imagine this story was set in the early 1980's when a Civil War was breaking out and the cultural contrasts between Sri Lankan and Western attitudes to relationships, especially when the main character is an independant young woman, the story takes on a different flavour.
This is a clever satire cleverly disguised as a light and fluffy story. It gives a tongue in cheek account of Sri Lankan society of the 80's and 90's.
This is a slightly alternative travel guide, one that makes you think more about the people in the context of the landscape instead of the other way around.
Ashok's new book is out soon
Here is what he told me about it...

*My new book is called The Unmarriageable Man, and will be out (I hope!) early next year. Here's a little bit about it:*
At his father's funeral in Colombo, young Sanjay de Silva is approached by an elderly matron with some advice: 'You will of course now think of goingAbroad,' she informs him. (Abroadis that great white shark swimming out there, the one that every good Sri Lankan dreams of being swallowed by.) Heeding her words, Sanjay travels to London.
London 1980. It's the start of the glorious blue-rinsed Thatcher Years, when every girl looks like Princess Diana though not every boy looks like Prince Charles. Here Sanjay meets Janine, old enough to be his mother – a hooker of the very highest class with Royal connections,according to the outraged Lankans of London.
Managing to buy an old wreck of a house Sanjay succeeds in converting it into two flats. But all is not well with that house. At night there are voices . . .
This is the story of South London's very first Asian builder – who developed and sold 84 flats in the city, miraculously cashing in his chips just before the crash of 1988. But at its heart it is about grief: how each of us copes with it in our own inimitable way. Because as Sanjay is about to find out, 'grief is only the transmutation of love, of the very same chemical composition – liquid, undistilled – the one inevitably turning to the other like ice to water.'
You can find all of Ashok's books on Amazon and follow him on his facebook page here https://m.facebook.com/ashokferrey/