We recently hosted our first yoga retreat in Sri Lanka. A notion that was a dream during the build in 2017 became a reality in early March 2019. Kalukanda House is a space that invites creativity and big thinking – but I had not anticipated this particular dream coming true so quickly.
International yoga teacher, and friend, Dylan Ayaloo has contributed here about the benefits of yoga no matter how experienced you are and describes his lightbulb moment in our gardens.
First, our Yoga Retreat
The yoga retreat in Sri Lanka was planned around 6 months ago, and having become a seasoned traveller over the last 2.5 years, I had forgotten how daunting it can be the first time away without family. The logistics of the other girls, all mothers, getting on a flight to the other side of the world where most of the group had never been to Sri Lanka before, let alone left their children for a week was challenging.
BUT, the planning and pre-organisation for families left behind in London was worth it, after all, the minute they reached the airport, everything else was taken care of.
The group? Seven girlfriends, living in London and originally from France, Spain and UK who practice yoga to varying degrees (one an established yoga teacher). We wanted the opportunity to spend a week away together at Kalukanda House, practicing different forms of yoga, seeing the local sights and finding the time and space to un-hook from the world at large and chill out in a completely different environment.
After collection from the airport and being whisked to the villa, most people snoozed and the arrival moment was a delicious collective "ahhhhhhh"…..
Our first night was a predictable, excitable union of pink champagne and nibbles in the cabana, followed by gorgeous Sri Lankan food made by chef. A dip in the pool, a stretch on the lounger, a chat about the week ahead and then bed so we could be up for our 8:30am class on Monday morning.
Our cabana sits between the rear gardens where monkeys congregate with their families and the pool area where tropical birds flit about during the day. It is our chill out zone, yoga shala and a beautiful spot for afternoon gin and tonics.
Our retreat included yoga every morning, different sight seeing and experience based trips, dinners out, dinners in and plenty of relaxation, swimming and talking – all on repeat.
Since returning, a beautiful mural displaying similar maidens found in the caves at Dambulla further north have been painted on the big wall.
Planning a yoga retreat at Kalukanda House is made even more exciting as there are many classes available in Sri Lanka. Koggala Lake was one alternative location in the early morning (followed by relaxing massages) and also inland, high up in the canopy of the trees at the Sri Yoga Shala.
Cruising around in tuk tuks and walking through villages is a wonderful way to feel and see what is going on around you…the girls had their own beautiful messages at the end of the week about how they felt.
(seen and heard from the tuk tuk – a cacophony of sound, colour, excitement and traffic jams – all for an inter-schools cricket tournament!)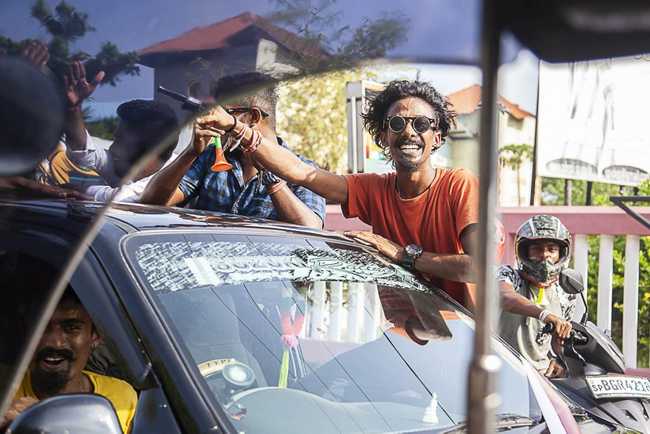 To this day, the bonds are stronger and we all feel the benefits of the time spent at the villa together. It can work for anybody, just a little structure – enough to work around – with plenty of free time to dip in and out of optional activities is the go-to recipe for a wonderful week away with friends at a villa.
On the subject of girls' weeks specifically – according to the Huffington Post, spending time away with women you trust is "a special kind of cleanse".
As for yoga retreats, Mind, Body Green lists the following benefits of participating in one – it perfectly encapsulates why, if you are considering it, you should just go ahead and book it
Take your yoga to the next level
You'll get a new perspective
You'll "actually" meditate
You'll detox digitally
You'll relax and de-stress
You'll eat well without having to do any of the work
You'll replace old habits
You'll build strong friendships
You'll appreciate home
Because you deserve it
Our week in pictures
A variety of yoga at the villa
Freddy teaches yoga full time in Sri Lanka and took us through our paces for 3 days – a flow series in line with what we wanted to achieve during the week. We absolutely loved the meditation and head massage with balms at the end of those sessions, along with our chats over breakfast afterwards.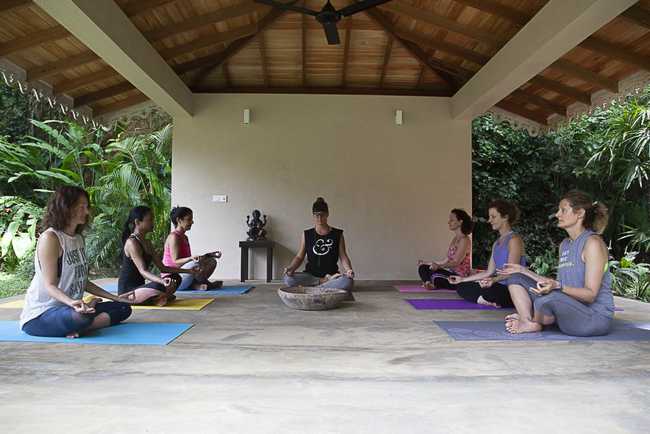 Natalya is an established yoga teacher in Sri Lanka who practices Kundalini Yoga – she teaches full time and was dedicated to coming up with sequences that were in line with our themes for the week. None of us had practiced Kundalini before, some have returned and are actively seeking it in London studios.
body boarding in the Indian Ocean
An afternoon of Sri Lankan cookery with our chef
Food blogger and chef extraordinaire @_myfrenchfoodie was recreating recipes for her family within days of returning to London. The other girls threw themselves in to working with the ingredients and different utensils – some very successfully. Eating our banquet in the garden afterwards was a delicious end to the afternoon.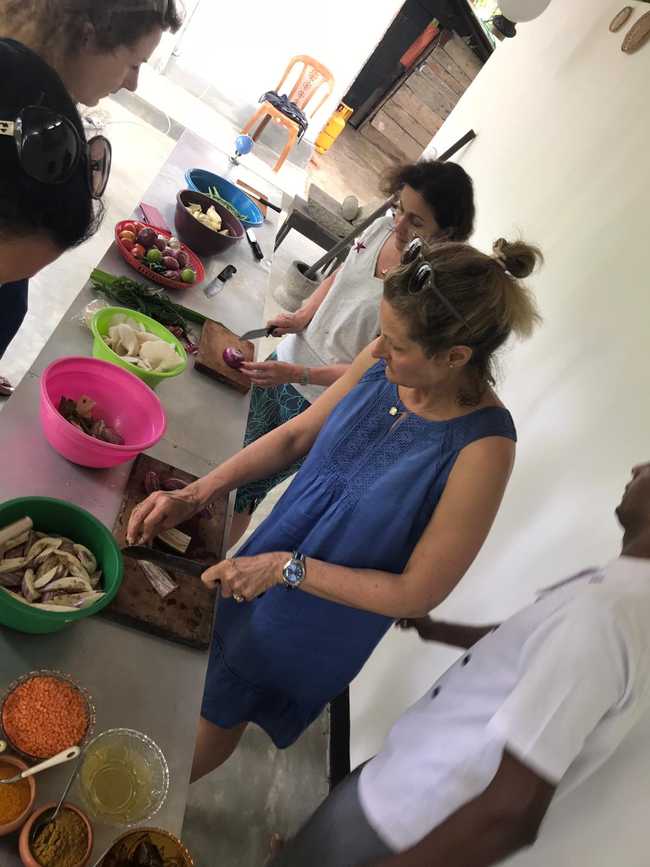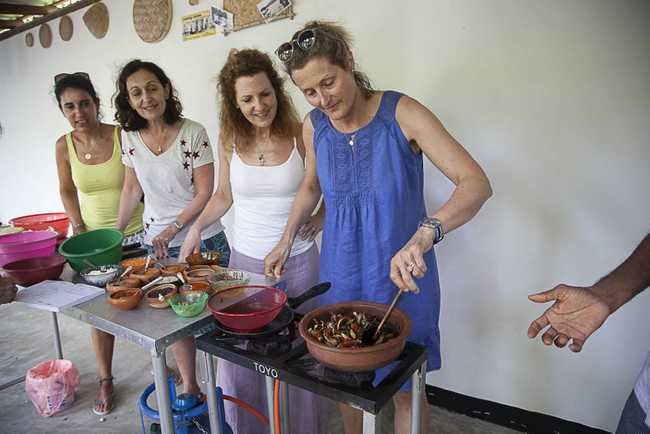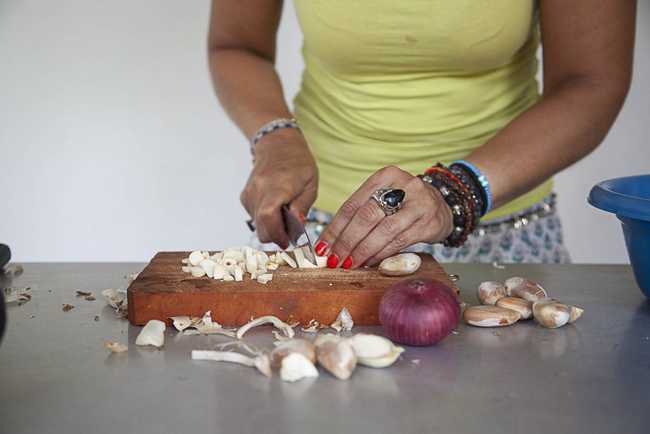 Solitude
There were moments when just sitting soaking up the garden is all we needed. The gardens have a special magic, dare I say it "spirituality" – whichever word you use, it is palpable.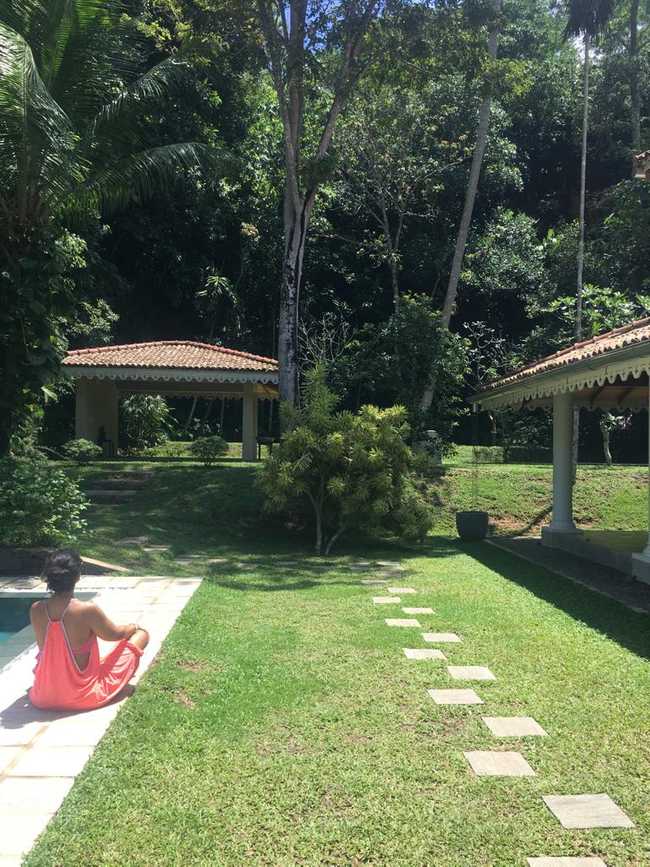 Breakfasts
These were always well deserved after our yoga sessions. Freshly pressed juices and fruit – passion fruit, mango, papaya, honey like bananas and more – along with eggs, toast, (properly good) coffee, Sri Lankan tea (obviously)….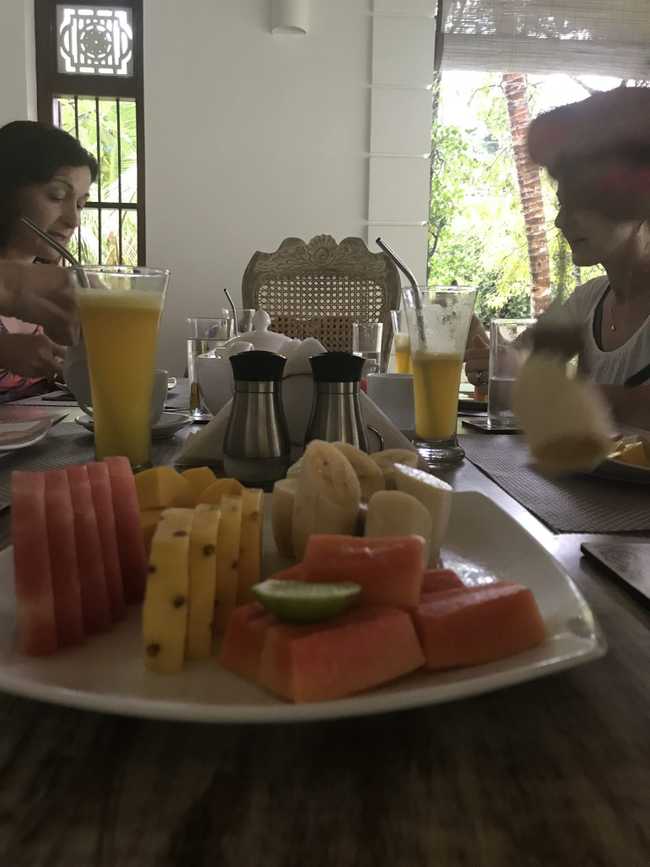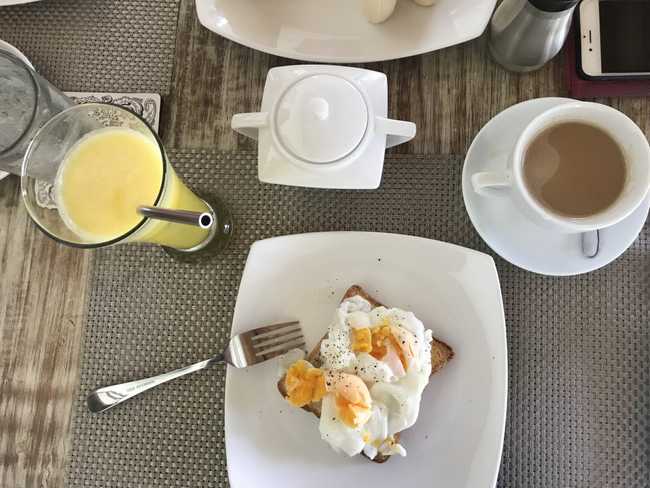 Cocktails and glitter
This amazing storm struck on our first night. It was utterly divine sitting in the shala with nibbles and pink champagne. Sri Lankan rainstorms are exciting and usually over very quickly. Cocktail hour across the road at Cape Weligama is lovely – there are plenty of options to be had just walking distance from the villa, and they know us and our guests very well now.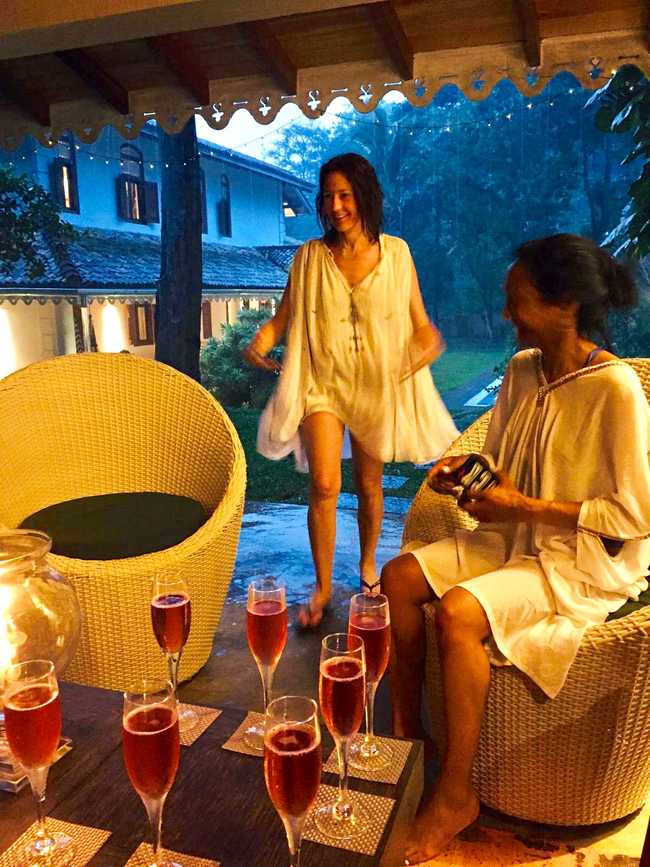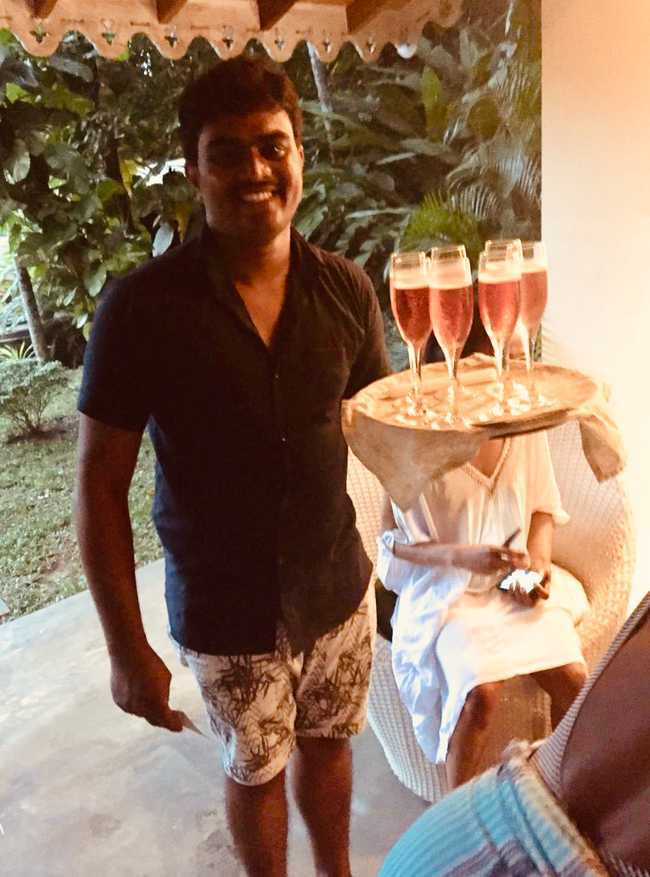 Feeling Sri Lanka
Exquisite sunsets are just part of the landscape while mooching around soaking up Sri Lanka. When you travel that far, and visit a country so different from home, it is a must-do to feel, see, touch and hear the place The only way to do that is on foot or in a tuk tuk whenever possible – it is surely the best way to discover a new land and isn't that what true travelling is?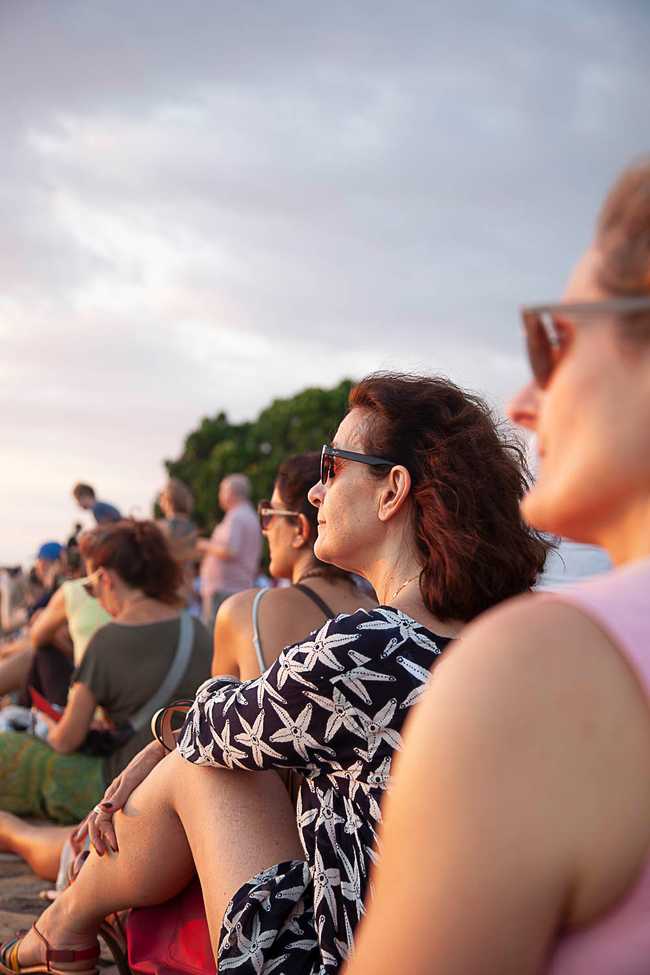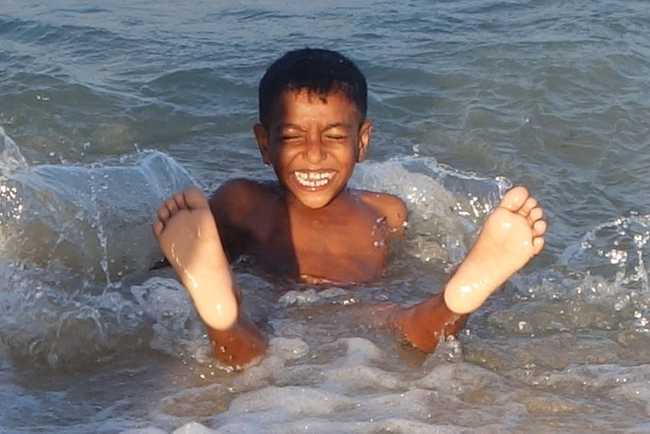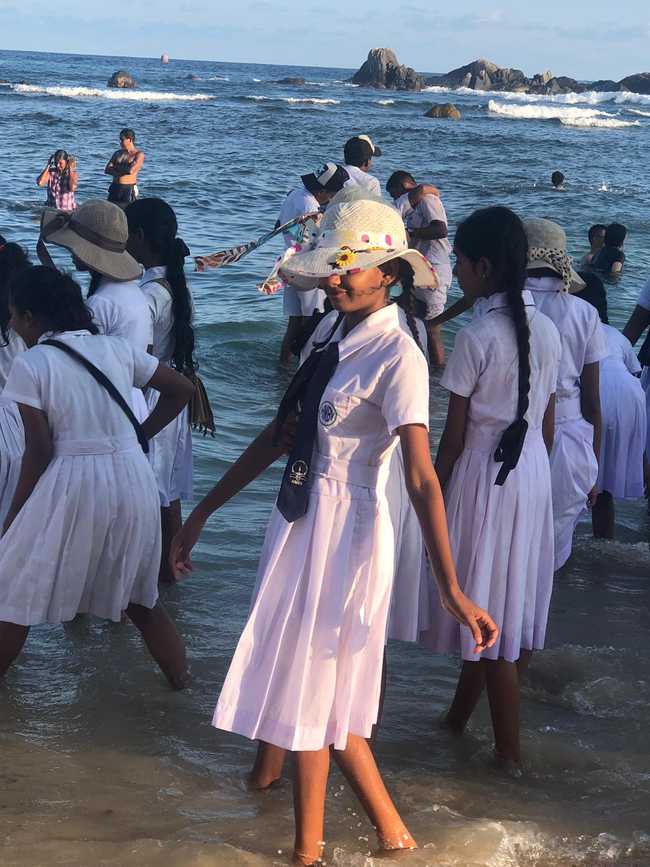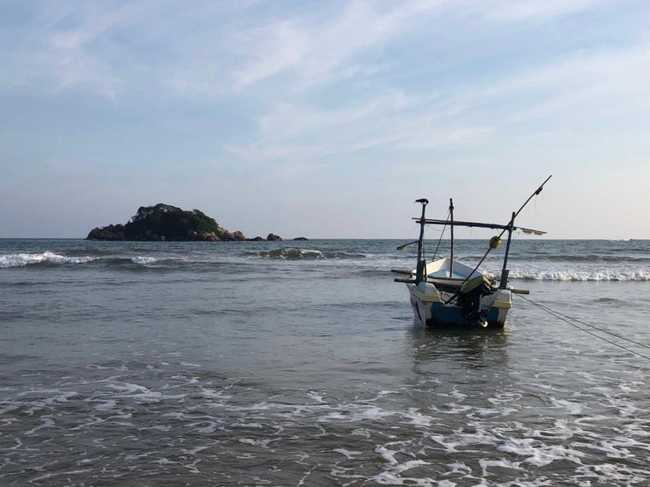 If you are interested in creating a tailor made yoga retreat, a group week away for a special occasion or just because you deserve it – please contact us atstay@kalukandahouse.com
A few words from a Yogi….
Dylan Ayaloo is a yogi and International Yoga teacher who stayed at Kalukanda House a few weeks ago. I have had the pleasure of being taught by Dylan over the years and his classes have so much depth and a spirituality and emotional context as well as being physically challenging. Dylan now runs programs across the world educating yoga teachers, he also works in smaller groups on request.
He has recently been running teacher training programs in Northern Sri Lanka.
Here Dylan talks about how he formed a new habit while practicing in our garden.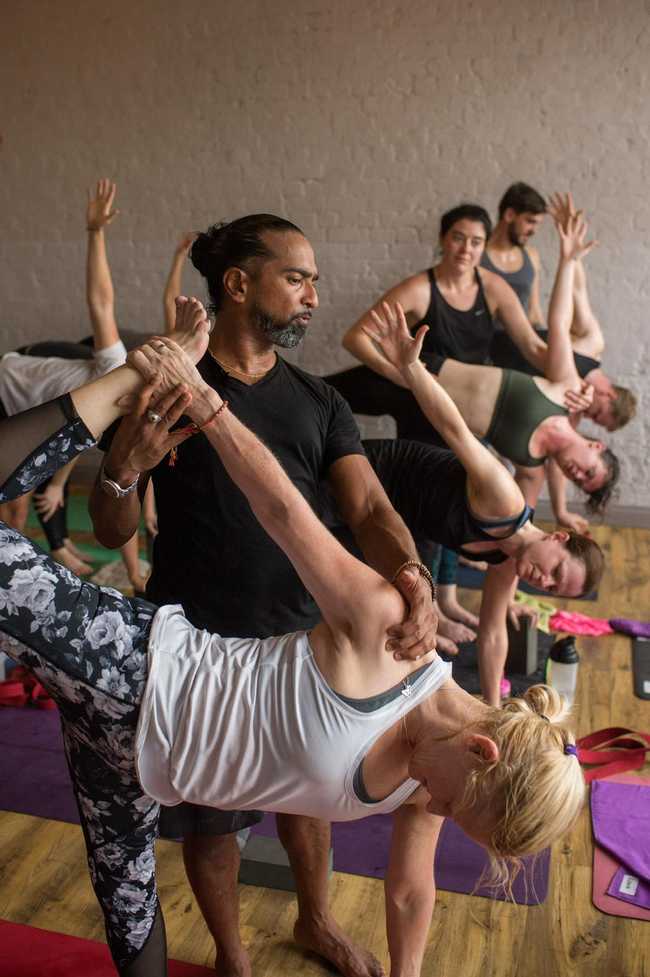 " Kalukanda House – inspires creativity and a journey to the Self
Recently during Christmas (2018) I had the pleasure of staying at Kalukanda House with family. It was a special time, I had the chance to reconnect with my dear family and spend time together again. The food in Sri Lanka is amazing and especially at Kalukanda I found whatever dishes I recognised during my travels around Sri Lanka was just a level above what I'd tasted. Naturally I noticed my body gaining some pounds which I wasn't used to.
As a yoga teacher that travels around the world and teaches, sometimes its easy to put me last, and this is what I did with my yoga practice. It had fallen wayside and I've been on and off with my practice.
It was time to kick start my daily practice, so the morning of Christmas eve, I took my mat to the gorgeous garden at Kalukanda, rolled out my new travel mat which was gifted to me and just got started. In case you've fallen wayside with any healthy habits of yours, its never to late to revive it, take that small first step as its sometimes the hardest one, so make it small and manageable, better still enjoyayble and it will be easy to rebuild your good habit back into your routine.
During my practice that morning, I heard the beautiful birds and saw monkeys swinging past in the branches of the trees in the garden at Kalukanda House. It felt easy for me to just take each breath, enjoy each movement of each yoga posture and soon I was back in my flow. As I was practicing I had a thought to keep this going and engrain it into a new habit.
Long story short, I got inspired to start my #imperfectlyperfect 10 Day Yoga Challange on instagram and invite anyone to follow. Imperfectly perfect because I noticed my 6 pack over the years slowly crept into becoming a one pack ! (https://s.w.org/images/core/emoji/12.0.0-1/svg/1f609.svg)I wanted it to be for everyone and anyone, any shape, size, fitness level or level of experience with yoga.
So i flipped my phone camera on, recorded myself and posted it. And so it began. Before I knew it people were sharing it on social and load of people jumped in on the free challenge.
After the first 10 days, we went for another 10 and continued until we hit 40 days. You'll find in many spiritual texts 40 days is a good measure to engrain a new habit in.
All inspired by that one thought to get back onto my mat and the stunning garden at Kalukanda House the perfect inspiring spot to bring out that message, that idea, that new path from within. Thank you Kalukanda House for a top notch stay, and a Christmas with my holiday I'll never forget! "
You can find out more about Dylan and his fantastic courses and programmes here..